UPDATE 2/9/2015: This deal is dead. Please see details here: The 1800Flowers deal is dead.
Note: I had published a very similar post in November last year (found here), but that promotion ended prematurely. Fortunately, an even better promotion is now available…
Southwest Airlines has, in my opinion, the single best deal in the travel industry: earn 110,000 points in one calendar year and they'll give you a Companion Pass good for the rest of that year and all of the next year.
One way to earn Southwest points quickly is through 1-800-Flowers. 1-800-Flowers is currently offering a promotion in which they'll award 1750 Southwest Rapid Rewards points for each purchase of $29.99 or more with promo code RR36. Offer details can be found here. This offer expires February 14th 2015.
In addition to flowers, 1-800-Flowers offers various types of gift baskets. Some baskets contain food, such as fruits and nuts. It so happens that these are exactly the types of foods that are in high demand by charitable organizations that feed the hungry. Towards this end, I've been working with a great local charity: Food Gatherers. Together, we've selected baskets that are a good fit for feeding the hungry, and have developed a process that can be used to donate food.
In this post, I'll show how you can use the 1-800-Flowers deal to earn 110,000 points and a Companion Pass and help feed the hungry through Food Gatherers. Of course, you can donate to any cause you'd like, but the instructions below are specific to Food Gatherers.
Background details
1-800-Flowers is running a promotion in which they are offering 1750 Southwest Rapid Rewards points for each purchase of $29.99 or more. You must use code RR36 and enter your Southwest Rapid Rewards number at checkout to qualify.
If you plan to earn miles by shopping at 1-800-Flowers I highly recommend signing up for their Passport program (found here). For $29.99, you'll get free shipping for a year. You can stack deals by going through a portal to purchase this, and you can pay for Passport with a gift card.
With free shipping (thanks to Passport) and a $30 1-800-Flowers order, using code RR36, you will earn 58.33 points per dollar (1750 points / $30).
The Southwest Companion Pass requires earning 110,000 points within one calendar year. Once achieved, the companion pass is good for unlimited flights booked with points or cash for the rest of that calendar year and all of the following year. Purchase one ticket with cash or points and add a companion for free.
The best timing for earning the Companion Pass is to earn the 110,000 points as early as possible within a calendar year in order to use the pass for almost two full years.
The easiest way to earn the Companion Pass is to sign up for two 50K Southwest Airlines credit card offers (found here, when available). That will give you nearly all of the required points once you meet the minimum spend requirements for those cards. Currently, each offer requires $2,000 spend.
This 1-800-Flowers offer can be used either to get the Companion Pass from scratch with 63 separate orders, or better yet, can be used to get the additional points you need if you have another way to earn points (such as the credit card offers mentioned above). If you go the credit card route and need 6,000 additional points, you would only have to place three 1-800-Flowers orders to get almost 6,000 points (3 orders = 5250 points; 4 orders = 7000 points).
You can earn additional rewards by linking your credit card (Visa or MasterCard) to your Sears' Shop Your Way Rewards (SYWR) account. Sears is currently offering 40% back in points for purchases made at 1800Flowers! Please see this post for details.
You can save additional money by enrolling your American Express cards in the current "Spend $50, get $15 back" offer (details here). Keep in mind that the $50 spend requirement is cumulative across orders, so you could pay for two separate orders with one enrolled Amex card. As long as the cumulative total is more than $50, you should earn the $15 rebate. This offer cannot be combined with the Sears SYWR offer since that offer only works with Visa and MasterCard credit cards.
You cannot combine this promo code offer with online portals. Portal rewards will appear to be credited, but then will be clawed back later. See: 1800Flowers portal claw back.
Sign up for Passport and Fresh Rewards
Before placing orders at 1-800-Flowers, make sure to sign up for their Passport program which costs $29.99 for a year of free shipping. You can go through a cash back portal to 1-800-Flowers to buy this and get up to 20% cash back (find current portal offers here). Also, make sure to sign up for their Fresh Rewards program which will give you credit towards free future purchases.
When to order, and when to deliver
In order to take advantage of the current promotion, you must place your orders by February 14th. It is OK to schedule delivery after that date, but keep in mind that you will not earn the bonus points until after delivery. If you plan to ship food to Food Gatherers, please follow these suggestions:
Schedule packages to arrive Monday through Thursday.
Avoid holidays, including the day before a holiday.
What to order
To get the most bang for your buck (AKA points per dollar), each order should be as close as possible to $29.99, but not less. And, Food Gatherers has requested that we send fruit and nuts, but not candy or cookies. Towards that end, we've identified several good options:
Product code: 141481. $29.95 (this one seems to work despite being 4 cents less than the required amount)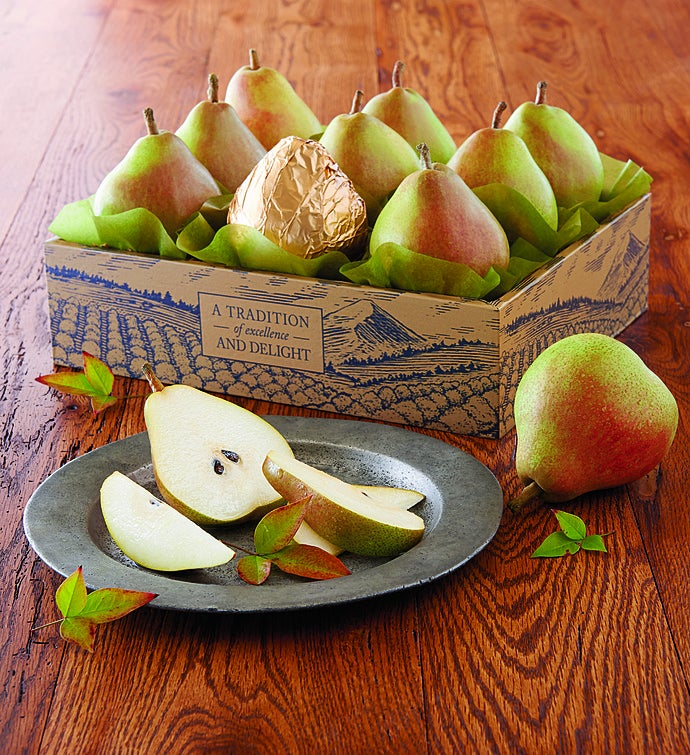 Product code: 141432. $29.99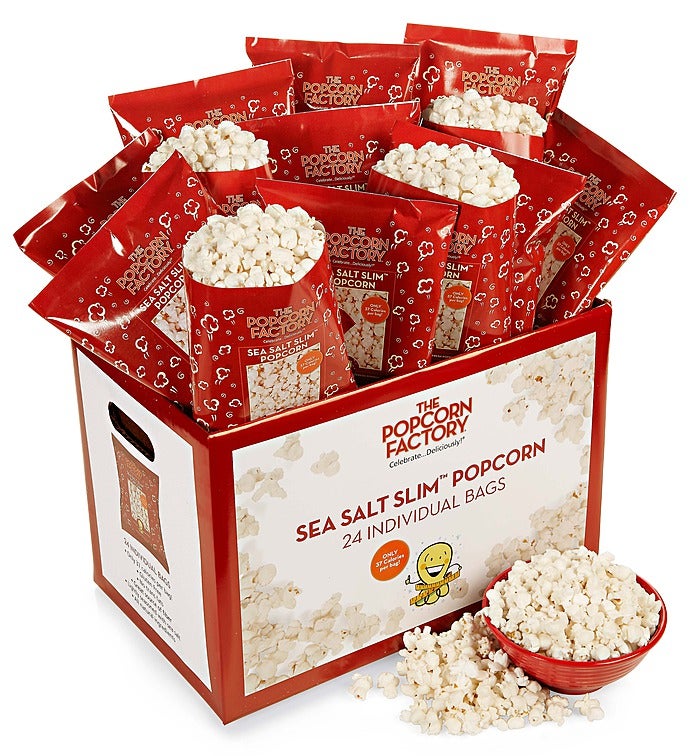 Product Code:102806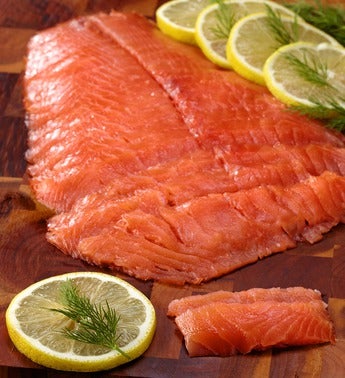 Note: at the time of this writing, the 1800Flowers website says "This special offer cannot be combined with Promotion Codes."
Product Code:93055. Deluxe size. $29.99.
Note: at the time of this writing, the 1800Flowers website says "This special offer cannot be combined with Promotion Codes."
Product Code:93597. $29.99.
How many orders?
The number of orders you place depends upon your goals. If you want to donate enough to get a Companion Pass in one fell swoop (and you haven't earned points any other way), then you'll need to place 63 separate orders.
You can calculate the number of orders you need to place by taking the number of points you need and dividing by 1750. For example, if you need 6000 points, you can calculate the number of orders as follows:
6000 points required / 1750 points per order = 3.4 orders
If the calculated number is not a whole number, round up to the next nearest whole number.
Taxes
According to my accountant, donations to Food Gatherers as described here are tax deductible at the price paid. The fact that the donor will receive miles for the purchase, in his opinion, is not relevant. Critically, the points would come from 1-800-Flowers, not from Food Gatherers. That is, Food Gatherers would be able to honestly report that they did not give the donor anything of value in exchange for the gift. Of course, you should check with your own tax advisor for your situation. Keep in mind that tax deductions are different from tax credits. Unlike a tax credit, if you spend $30 on an order it will not reduce your tax burden by $30. The exact amount that it helps reduce your tax burden depends upon many factors that are unique to your tax situation.
Costs and benefits
Let's assume you take the extreme approach and place 63 orders for delivery. And, arbitrarily, let's assume that you'll save 25% of the cost of each order from your future taxes. Let's also assume that you pay with a BarclayCard Arrival Plus card (which earns 2 points per dollar) and that you linked the card to your Sears' SYWR account (for 40% back in points).
Here are your expected costs:
Purchase Passport plan for free shipping: $29.99 – 20% portal rebate = $23.99
Place 63 orders at $29.99 each: $1,889.37
Deduct $1,889.37 in donations from taxes. At 25% tax savings: –$472.34
Total cost: $1441.02
In addition to helping to feed the hungry, you will get:
110,250 Southwest Rapid Rewards points worth approximately $1687 in airfare. This is based on my estimated Southwest point valuation of 1.53 cents per point (found here).
The Companion Pass can effectively double the redemption value of the points earned since each flight you take using points can include a free companion. Of course, you might not use all of your points under these ideal conditions. For example, sometimes you might fly alone or with more than two people. Or, you might not use all of your points while the Companion Pass is still active. So, let's assume that the Companion Pass is worth half of the value of the points: $843.
3,778 BarclayCard Arrival points worth 1.1 cents each towards travel = $41.56.
$756 in Shop Your Way Rewards points. Since points expire over time and can only be used to buy merchandise (not gift cards) at Sears, Kmart, and other affiliated stores, we shouldn't value the points at full face value. Instead, let's assume (somewhat arbitrarily) that points are worth 80% of face value: 80% of $756 = $605
Total estimated benefit: $3,176
As you can see, without accounting for the value of your time, the total estimated benefit far outweighs the costs even before considering the amount of good done by feeding the hungry! In fact, this is true even if you do not take a tax deduction!
Ordering and donation instructions
Here's how to order fruit or nuts and donate to Food Gatherers:
1. Browse to 1-800-Flowers and find the appropriate food items, or click through from here to one of these:
2. Log into your 1-800-Flowers account.
3. Order a single $29.99 item and ship it to:
Katie Bye
Food Gatherers
1 Carrot Way
Ann Arbor, MI 48105

Phone: 734-761-2796
4. Under location type, select "Business".
5. Schedule delivery based on when you want the points applied to your account. Please see the section above titled "When to order, and when to deliver."
6. Save the address to your 1-800-Flowers address book to expedite your repeat orders.
7. Enter your name in the Card Message box. For example, if your name is Jane Doe, you could enter: "Donation to Food Gatherers from Jane Doe".
8. DON"T FORGET to enter the promo code! On the final check-out screen, make sure to enter the RR36 promo code and your Southwest Rapid Rewards number. If you don't already have a Southwest loyalty program number, you'll have to signup for one first. VERY IMPORTANT: Make sure to press the "apply" button!
9. Verify that the promo code was accepted. You should see text saying "Promotion code RR36 ( SOUTHWEST AIRLINES ) has been applied to your order" or "Promotion is successfully applied to the order. 1750 pts per $1 min purchase $29.99"
10. Repeat all of the above for each order you want to place.
11. Send gift message to Food Gatherers once packages have been delivered (if you want a gift receipt). I'd recommend setting up a calendar alert to remind you to do this. Once the deliveries have been made, send an email to Food Gatherers (info@foodgatherers.org), with details of your donation and your name and address. This way, they can send you a donation receipt for tax purposes. Here's an example:
Please accept my donation of 63 boxes of fruit sent separately via 1-800-Flowers, and delivered on February 10th 2015. Sincerely Jane Doe, 123 Cashew Way, Somewhere City, CA 12345.
Note: I realize that the above steps can be overwhelming, especially if you intend to place 63 orders! Please consider this carefully before deciding to go for it!
What can go wrong
This is far from a risk-free deal. Here are some things that I can think of that could go wrong:
1-800-Flowers might stop selling fruit and nuts at the $30 price point. They might run out of stock or decide to raise prices, or whatever. The worst case would be if this happens half way through placing your orders.
1-800-Flowers might stop allowing promo codes with the fruit and nut orders.
1-800-Flowers could mess up and fail to award points. Several readers have said that with past promotions they had to call to get their points awarded. I can just imagine the phone call now… "Hi, I placed 63 separate orders using a promo code, but haven't yet received the points…"
This might prove to be more work than expected. Not only will it be a lot of work to place 63 orders, but things can go wrong at any point after that as well. Keeping track of the orders and handling problems, could become a big job.
Trying to gift points
I had planned to run a contest in which I would gift 110,000 points and a companion pass to a reader by entering their Southwest Rapid Rewards number into each of my orders. Unfortunately, this does not appear to work. A reader tried this late last year (he entered his girlfriend's Southwest number instead of his own), but the points were mysteriously added to his own Southwest account instead. He says that he even called and confirmed with 1800Flowers that he had entered his girlfriend's Southwest number! So, I tried an experiment where I sent a fruit order to Food Gatherers and entered a friend's Southwest number instead of my own. In my case, the points never appeared in either account. My assumption is that 1800Flowers gives both the Southwest Rapid Rewards number and the billing name to Southwest to credit the points. Apparently things can go wrong if the two don't match up.